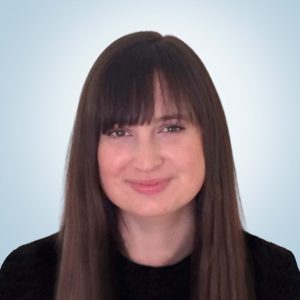 Leah is 617MediaGroup's Vice President of Human Resources. Since 2016, she's provided essential support for the agency's growing human resources and operations departments.   Leah previously worked as a freelance writer, penning blog posts, website copy, and marketing materials. She also worked as a legal assistant.
Leah holds a degree in Global Justice & Policy from James Madison University and worked as an editorial assistant for the Journal for International Stabilization & Recovery during her time as an undergraduate.
Leah currently lives in Virginia with her husband and two dogs.