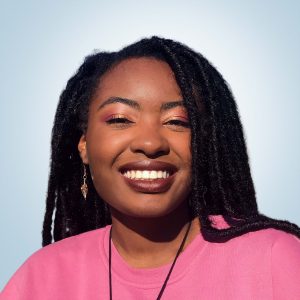 Kathryn is an Account Executive at 617MediaGroup. In her role, Kathryn supports a range of union and non-profit clients across the country, providing strategic and tactical support with client services and project management.
Before joining 617MediaGroup, Kathryn was a freelance marketing associate at Champ Internet Solutions and Cannabis Creative Group, where she supported the social media team with content creation, scheduling, and reporting. She also did freelance social media work for Dogspotted and The Canna Mom Show. She has completed co-ops at Acquia and McNeil, Gray, and Rice, where she supported their communications efforts.
Kathryn graduated summa cum laude from Northeastern University with a bachelor's degree in Communications and minors in Sociology and Music Industry. During her time at Northeastern, Kathryn was an executive board member of the university's slam poetry club, The Interrobang Poets.