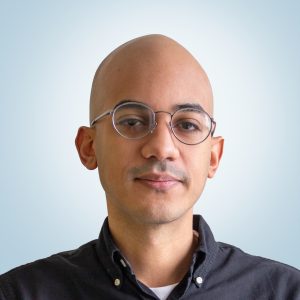 Jose is a Creative Director at 617MediaGroup, where he specializes in producing compelling videos that break through and get noticed.  Jose combines a deep understanding of authentic storytelling with more than a decade of experience cultivating his technical shooting and editing skills. His videos regularly appear in major advertising campaigns, and generate tremendous member engagement and enthusiasm.
Prior to joining 617MediaGroup, Jose worked as a freelance content creator. During this time, he developed content for a variety of projects, including campaigns, commercials, pitches, music videos, social media assets, short films, internal corporate assets, weddings, press packages, and more.
He earned a degree in Graphic Design from University of Massachusetts, Dartmouth.