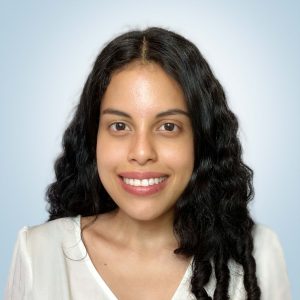 Executive Vice President of Digital Strategy Ana combines her deep expertise in strategic planning, digital communications and graphic design with her decade of experience running digital advertising campaigns at non-profit organizations to support 617MediaGroup's clients.
Before joining the agency, Ana most recently worked at the Strategic Organizing Center (SOC), formerly Change to Win. At SOC, she worked on digital strategy, social media management, digital advertising and web, video and graphic design for union coalitions, including leading in key fights to organize workers and take on corporate actors. Her deep commitment to workers' rights and social justice is at the core of her work.
She also served as graphic designer at Christian Youth Theater where she used her skills in Adobe Creative Suite, event planning, WordPress, web design, aerial arts and rebranding to expand the organization's mission to develop character in children and adults through training in the arts.
Ana's career has also included advertising positions with Citizen Watch America, Lamar Advertising Company, 4AM Saatchi & Saatchi as well as work with interpretation services in Spanish for the federal government. She is an alumna of Louisiana State University with degrees in Mass Communications, Public Relations, Advertising and Applied Communications as well as French Language and Literature.