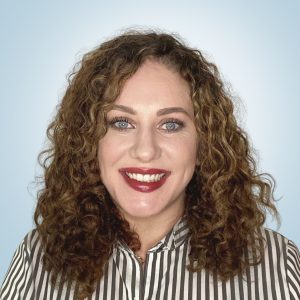 As an Executive Vice President, Christine leads strategic and persuasive campaigns for multiple clients, ensuring effective and results-driven materials for labor unions. Christine has more than a decade of communications experience working for progressive organizations and other non-profits.
Prior to joining 617MediaGroup, she worked at WUWM 89.7 FM, an NPR affiliate, where she managed the station's marketing and community outreach efforts. Under her tenure, she developed and implemented multi-level digital strategies, increasing the station's engagement and digital reach.
Prior to that, she was the communications director for SEIU Healthcare Wisconsin where she managed the union's public relations during the tumultuous attack on workers' rights during Governor Scott Walker's reign. She also created complementary campaigns for organizing campaigns and contract negotiations focusing on patient safety, nursing staffing ratios, and health care accessibility.
Christine earned a Bachelor of Science degree from the University of Cincinnati and currently resides in Milwaukee, Wisconsin.